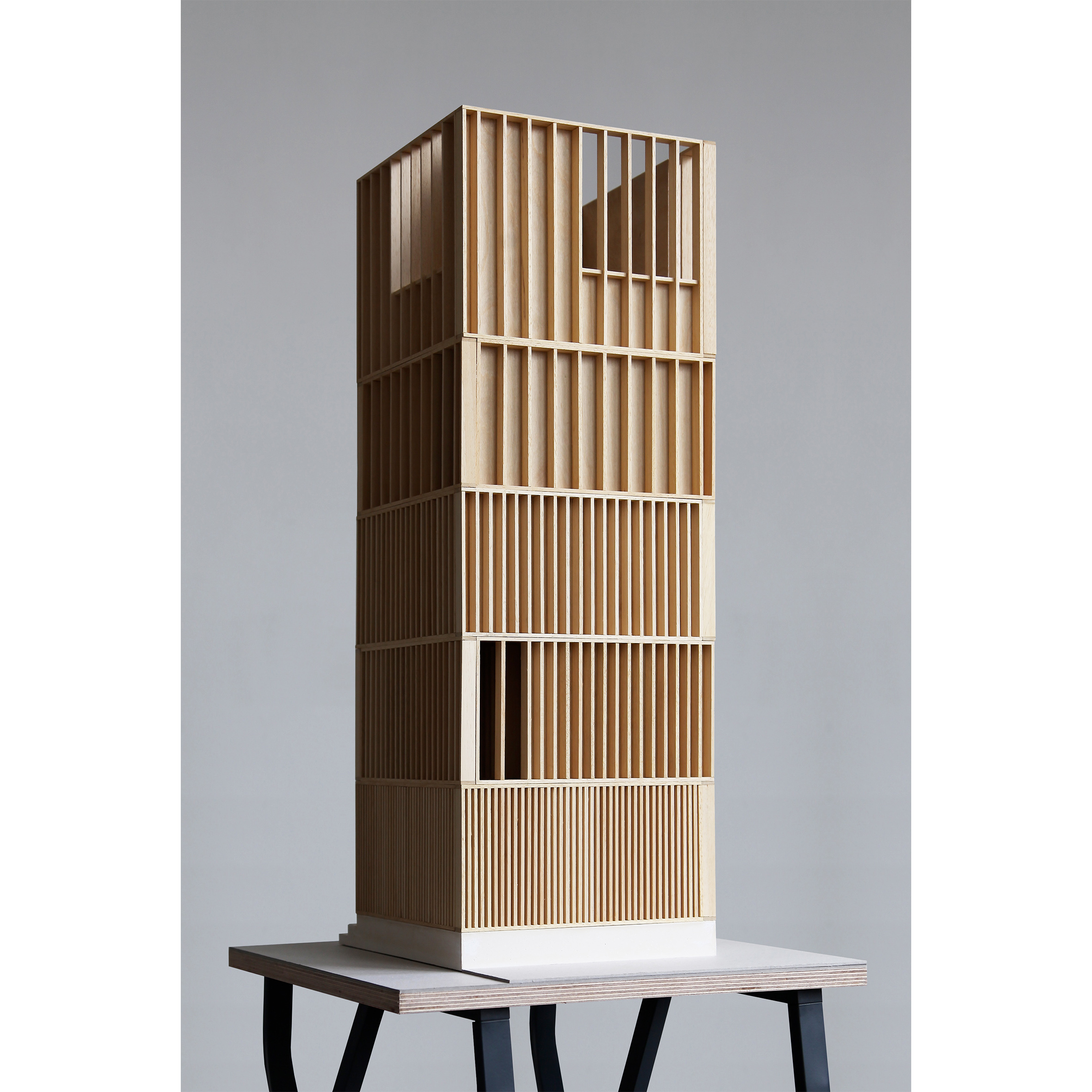 002 A STRUCTURE FROM WHICH TO OBSERVE A LANDSCAPE

COMPETITION

2016

WITH ED BLAKE
The project, conceived in response to an open competition organised by the Scottish Government and Scottish Canals, consists of an observation tower located at the entrance of the Caledonian Canal and Great Glen in North West Scotland.

Limited by an exceptionally modest budget, the building is composed of inexpensive and readily-available materials - namely structural grade timber and plywood - formed into cassettes of equal scale, assembled in a stacked composition.

The structure's robust base, characterised by a dense arrangement of vertical timbers resting on an in-situ concrete plinth, amplifies a sense of stability and connectedness with the ground.

The composition of vertical timber elements establishes a clear and rational visual order to the building's outer surface. In contrast, the structure's inner plywood skin features an arrhythmic configuration of fenestration, arranged in accordance with the surrounding landscape to create a variety of concentrated views from within the building.

A 1:20 model of the competition proposal was selected for inclusion in the Royal Academy's Summer Exhibition in 2017.