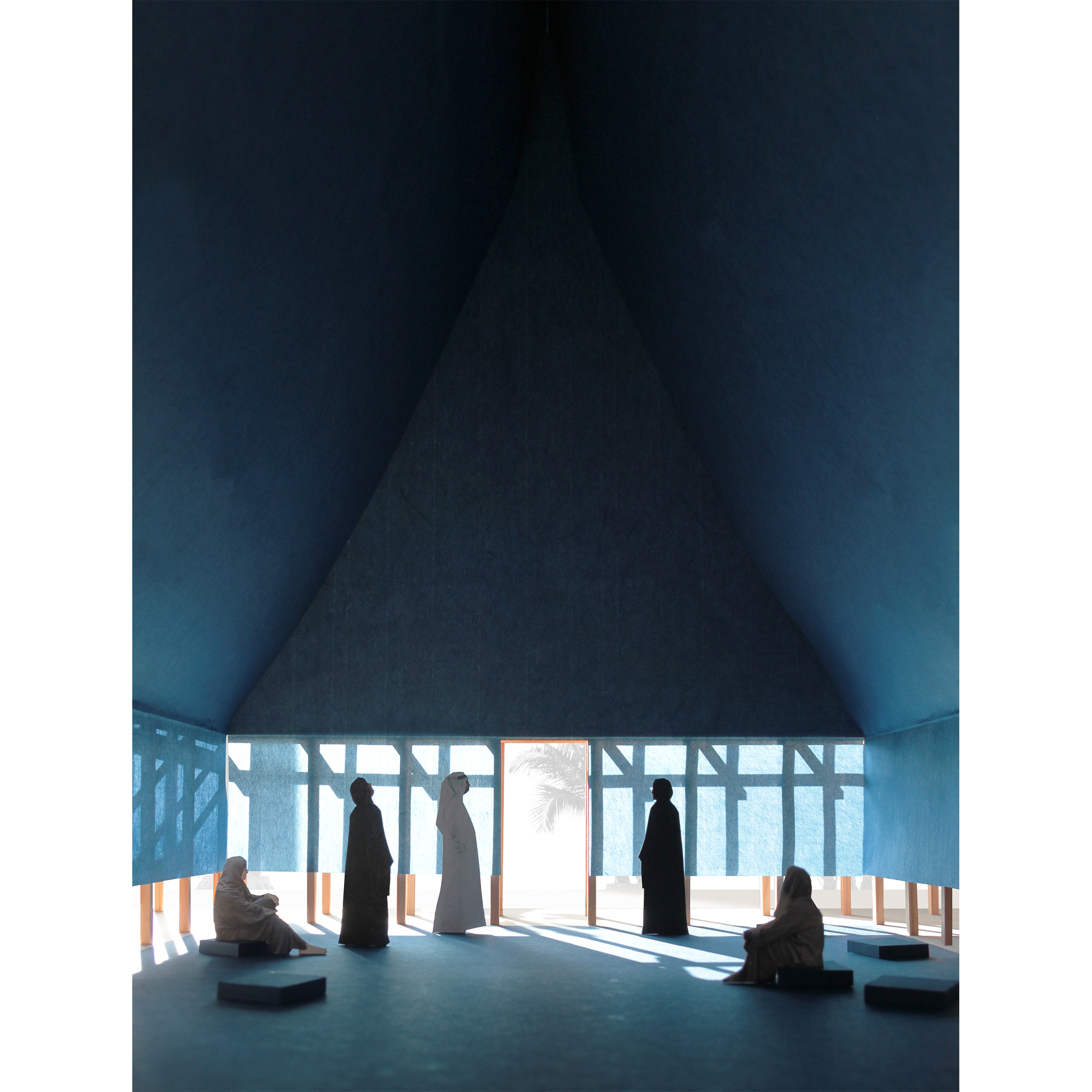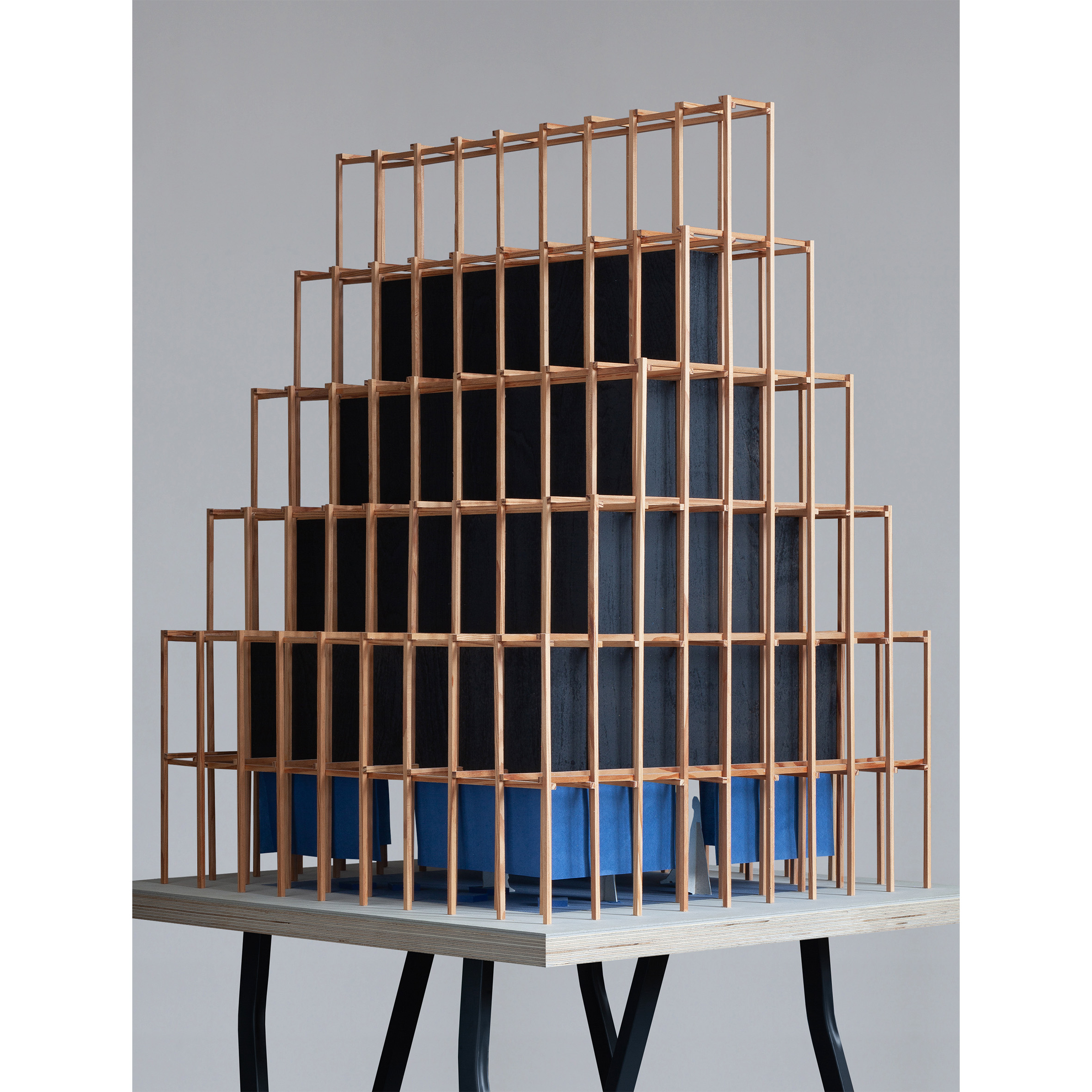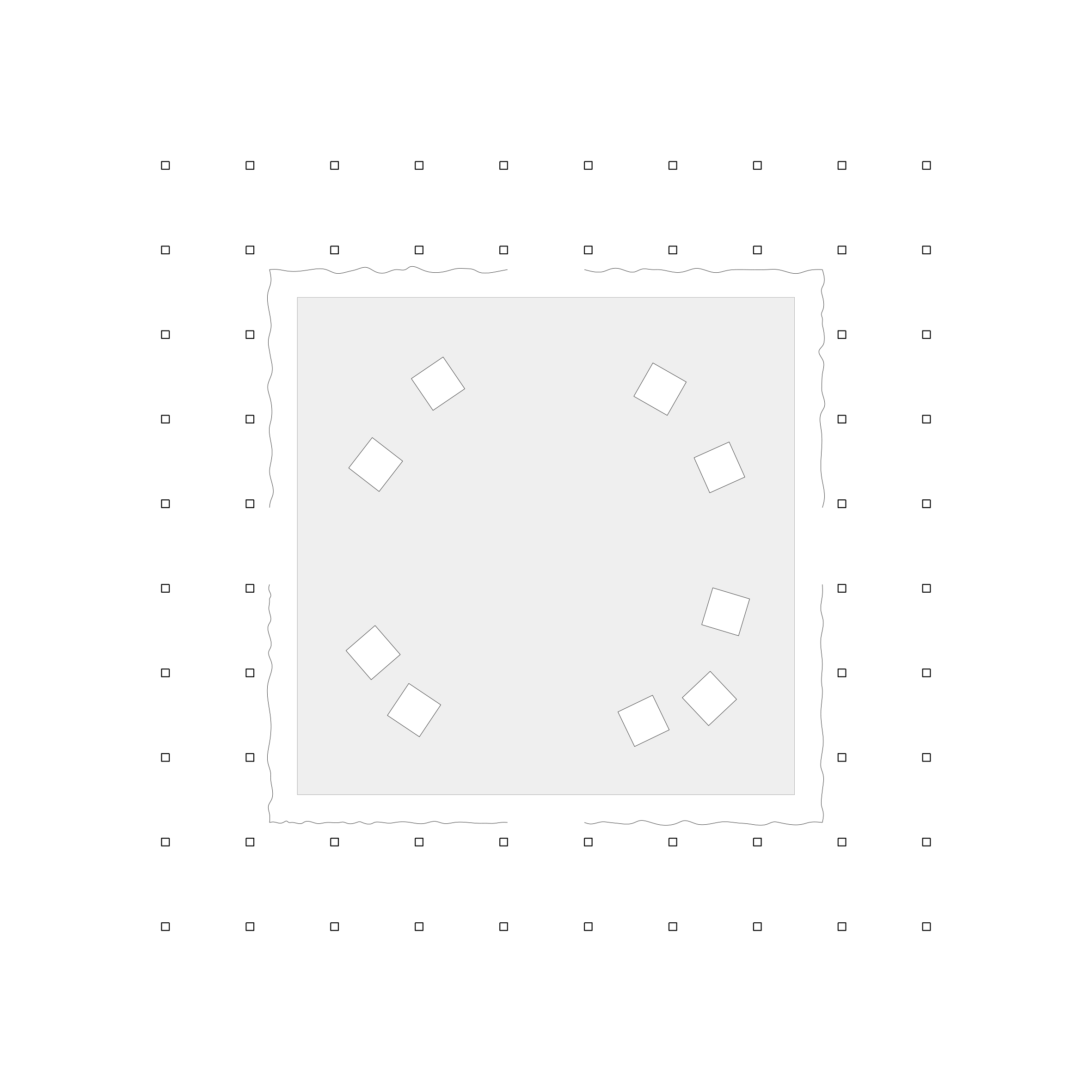 009 TENT PAVILION

COMPETITION

2019

Conceived in response to a competition organised by the British Council, the proposal consists of a temporary pavilion designed to serve as a venue for lectures and group discussions at an arts festival in the Middle East.

The pavilion takes the form of a steep ziggurat clad in black-stained plywood. A dense framework of interlocking timber posts and beams follow the successively receding levels of the roof's outer surface, recalling Sol LeWitt's lattice structures.

Inside, the roof's stepped form dissolves, giving way to a billowing soffit of blue fabric. Evoking the atmosphere of a tent, the interior of the pavilion is cool and dark. Hanging from the roof structure at its lowest level, the fabric lining is suspended like a curtain around the interior's perimeter edge, forming a delicate, veil-like boundary to the pavilion. Light is admitted into the space in a controlled manner, illuminating the fringes of the interior and floor only. Four door-sized openings are created in the surface of the curtain wall, permitting access from all sides of the pavilion and allowing air to circulate freely through the interior.

Like a giant carpet, the pavilion's fabric floor is laid out, forming a soft but durable surface. Around its perimeter, eighty-four timber posts touch the ground lightly, forming the base of the timber frame. The posts, arranged in pairs, are organised in such a way as to create a roofless arcade around the pavilion's edge that acts to soften the transition between the pavilion's interior and exterior.